春假即将开始,为了最大限度地保障大学社区的安全,伊利诺伊大学厄巴纳-香槟分校要求
本科生
在春假后3月17-25日期间必须接受一次校园新冠检测且呈阴性结果。从3月21日开始,大学将继续面授教学。
2月下旬,琼斯校长就此要求向本科生发送了邮件,完整邮件内容如下:
COVID-19 Spring Break return guidelines
Dear

Undergraduate Students,
With Spring Break a few weeks away (March 12-20), I am writing to share an important COVID-19 update. As you know, travel increases the risk of COVID-19 transmission. In order to maximize the safety of our entire community, after Spring Break the university will

require:
During the week after Spring Break, all undergraduate students must receive one negative on-campus test result.

You may receive this negative result between Thursday, March 17 and Friday, March 25.

You will continue to have "Granted" access until the end of the day on Friday, March 25 to give you time to meet this requirement.

In-person classes will continue as planned starting March 21.

As a reminder, face coverings will still be required in classrooms during in-person class time.
We know that Spring Break is an important time for you to disconnect and relax. I hope you take advantage of the week to recharge and get ready for the final weeks of the semester.
I am so grateful for all of your efforts to protect one another throughout this entire year. I know we all look forward to returning to a life that doesn't require these additional precautions. In the meantime, thank you for your continued care for one another.
---
University of Illinois Urbana-Champaign
WeChat: UIUC1867




Weibo: 伊利诺伊大学香槟分校UIUC



长按二维码关注我们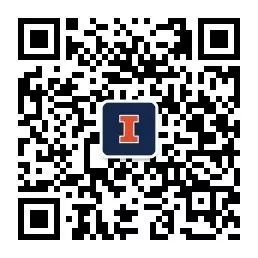 阅读原文
Copyright Disclaimer: The copyright of contents (including texts, images, videos and audios) posted above belong to the User who shared or the third-party website which the User shared from. If you found your copyright have been infringed, please send a DMCA takedown notice to
[email protected]
. For more detail of the source, please click on the button "Read Original Post" below. For other communications, please send to
[email protected]
.
版权声明:以上内容为用户推荐收藏至CareerEngine平台,其内容(含文字、图片、视频、音频等)及知识版权均属用户或用户转发自的第三方网站,如涉嫌侵权,请通知
[email protected]
进行信息删除。如需查看信息来源,请点击"查看原文"。如需洽谈其它事宜,请联系
[email protected]
。