92家Fortune 100公司招伊大毕业生,有你的Dream Company吗?

Imagine working for your dream company!
伊利诺伊大学学生可以在全球最强的企业构筑他们的职业生涯。每年《财富》100强公司中的92家都会招聘伊大毕业生。你心仪的公司是哪家呢?
Archer Daniels Midland (ADM)

International Business Machines (IBM)

Liberty Mutual Insurance Group
---
University of Illinois Urbana-Champaign
WeChat: UIUC1867




Weibo: 伊利诺伊大学香槟分校UIUC



长按二维码关注我们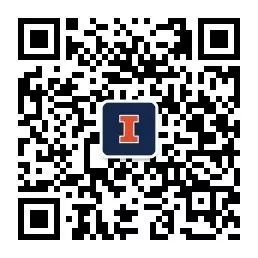 阅读原文
Copyright Disclaimer: The copyright of contents (including texts, images, videos and audios) posted above belong to the User who shared or the third-party website which the User shared from. If you found your copyright have been infringed, please send a DMCA takedown notice to
[email protected]
. For more detail of the source, please click on the button "Read Original Post" below. For other communications, please send to
[email protected]
.
版权声明:以上内容为用户推荐收藏至CareerEngine平台,其内容(含文字、图片、视频、音频等)及知识版权均属用户或用户转发自的第三方网站,如涉嫌侵权,请通知
[email protected]
进行信息删除。如需查看信息来源,请点击"查看原文"。如需洽谈其它事宜,请联系
[email protected]
。