【外所】英国富而德律所,校园招聘,22/23届,英语优秀!

Freshfields Bruckhaus Deringer LLP Campus Recruitment
Freshfields Bruckhaus Deringer is looking for high caliber Chinese law students to join our offices in Beijing or Shanghai as Legal Consultants in 2022 and 2023 or in Hong Kong as Legal Assistants in 2023.
Please note that this position is open in our Beijing and Shanghai offices to Chinese Nationals only for visas consideration.
【Requirement of the application materials】
1. An application cover letter in English;
2. Indicate your preferred location to join us in (Beijing, Shanghai or Hong Kong) ;
3. Details your career aspirations, the main reasons that you choose to apply to Freshfields, and your perceived personal strengths for this position;
4. An application form* in both Chinese and English ;
5. Download and complete the standard application form enclosed;
6. A copy of full academic transcripts;
7. Provide transcripts during your entire university study period;
Note 1: All the documents should be in either Word or PDF files;
Note 2: Consolidate all the documents in one ZIP file with an English file name of "[university]-[name].zip".
1. Freshfields is a leader among international law firms, providing business law advice of the highest quality throughout the world. With more than 2,800 fee earners in 28 offices and 16 countries around the world, we provide a global service to national and multinational corporations, financial institutions and governments;
2. Lawyers in our China offices make up one of the most experienced teams of any international law firm. Operating across many sectors, our teams support clients across a wide range of contentious and non-contentious work. Our China offices in Hong Kong, Beijing and Shanghai are fully integrated and our legal teams provide the best legal advice and service to our clients, wherever and whenever required. In China, we have offices in Beijing, Hong Kong and Shanghai.
Our team on the ground in China comprises a compelling mixture of PRC educated lawyers and international experts that have advised the firm's clients in a large number of jurisdictions, in Asia, Europe and the US. Our international experience combined with an indepth local expertise makes us uniquely placed to guide you through issues you may face in the Chinese market;
3. Year after year, independent league tables show us as the leading law firm for public and private M&A, capital markets and compliance, antitrust, competition and trade transactions in China.
【Our programme in Beijing/Shanghai 】
We offer three-years contracts to our Legal Consultants in Beijing and Shanghai.
During the period, you will work closely with associates and partners on transactions. Regular tasks include due diligence, legal research, preparing legal memos and drafting agreements. Working with us, you can expect to attend meetings with associates and partners, deal directly
with clients and other professionals, and be involved in managing and executing transactions from start to finish.
We help our Legal Consultants with their career development by offering comprehensive onthe-job training as well as a variety of training programs to develop their legal knowledge, management skills and other professional skills.
We encourage our Legal Consultants to qualify in common law jurisdictions. Each year, we select top performing Legal Consultants in Beijing/Shanghai and sponsor them to study for a one-year LL.M. in US law schools and the US state bar exam. Upon your graduation and subject to our business needs, you will be offered an associate position with our Beijing/ Shanghai offices.
【Our programme in Hong Kong 】
Every year we look for bright graduates to join our Hong Kong office as Legal Assistants.
During your one-year contract as a Legal Assistant in our Hong Kong office, you will help leading enterprises to list in Hong Kong or to invest abroad. You will also advise companies on their cross-border mergers and acquisitions – some of the largest and most high-profile M&A's in Asia. Your clients will be international businesses, state-owned and privatelyowned Chinese enterprises, private equity houses and more.
For those interested in applying to be a Hong Kong Legal Assistant, we run two four-week internship programmes every summer so you can experience what life is like at Freshfields. Subject to satisfactory performance, you will be offered a Legal Assistant position to join our Hong Kong office upon your graduation. We sponsor our top performing Legal Assistants to go to the UK to study for the PGDL and the CCP with BPP University Law School.
The BPP University Postgraduate Diploma in Law (PGDL) gives you an introduction to the English Legal System and Foundational Legal Skills. It runs every September and January for 8 months. The City Consortium Solicitor Training Programme (CCP) provides you with the optimum preparation to pass the Solicitors Qualifying Examination (SQE), the new qualification path for aspiring solicitors. It runs every March and September for 11 months. For more information, please visit link.
We cover your tuition fees in full during your studies and supply you with a maintenance grant of £10,000 for each of th
Our unique eight-seat training contract offers you a wide breadth of experience across our
many areas of law. You will spend time in our core practice areas: corporate, dispute resolution
and finance. You may also complete a seat with one of our specialist teams: antitrust,
competition and trade or intellectual property and information technology.
After the two-year training contract, you will qualify as an England-and-Walesqualified solicitor. Subject to satisfactory performance, we will also offer you an Associate position with one of our offices in Asia.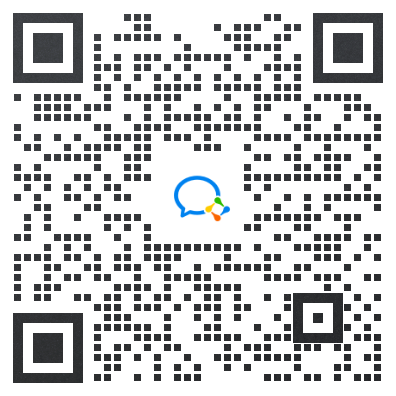 阅读原文
英国
of the
英语
Hong Kong
you will
Copyright Disclaimer: The copyright of contents (including texts, images, videos and audios) posted above belong to the User who shared or the third-party website which the User shared from. If you found your copyright have been infringed, please send a DMCA takedown notice to
[email protected]
. For more detail of the source, please click on the button "Read Original Post" below. For other communications, please send to
[email protected]
.
版权声明:以上内容为用户推荐收藏至CareerEngine平台,其内容(含文字、图片、视频、音频等)及知识版权均属用户或用户转发自的第三方网站,如涉嫌侵权,请通知
[email protected]
进行信息删除。如需查看信息来源,请点击"查看原文"。如需洽谈其它事宜,请联系
[email protected]
。