特别报道:老师面授与线上教学对费城学区残障学生的威胁与挑战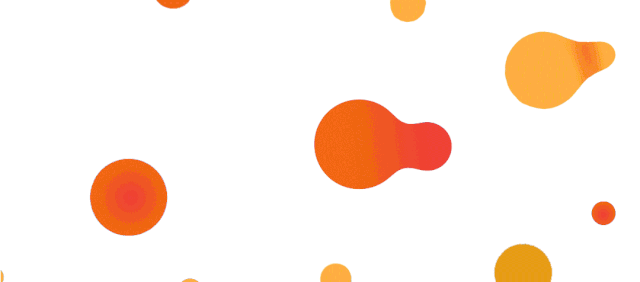 费城及其周边地区的学校将在新学年全面恢复线下面对面授课,然而,并非每个家庭都为此感到兴奋。华埠残障人士维权项目(Chinatown Disability Advocacy Project)的联合创始人Mandy Lin有一个10岁接受特殊教育服务的儿子,在大费城地区的新冠确诊病例数量不断上升的情况下,她和许多家长一样,十分担心孩子在学校里的安全。
As schools in Philadelphia and the surrounding area begin the school year with fully in-person learning, not every family is thrilled for the supposed return to normalcy. Mandy Lin, co-founder of the Chinatown Disability Advocacy Project, who has a 10 year old son who receives special education services, was one of the parents concerned about her child's safety in Philadelphia schools amidst the rise of Covid-19 cases in the Greater Philadelphia Area.
林女士的儿子还不符合疫苗接种的条件,而且由于自身的障碍,他无法一直佩戴口罩
。许多像林女士儿子这样有特殊需求的学生在(佩戴口罩)材质和面料方面都有问题,他们也无法理解为什么佩戴口罩这么不舒服却还是不能摘下来。费城学区的许多学生家长对于费城学校内发生其他的令人沮丧的事情,和林女士有同样的担忧。林女士六年前作为联合创始人建立了华埠残障人士维权项目。此次她带头起草了一份请愿书,列出了大家关心的一些问题,并提出希望看到什么样的变化或解决方法。超过两百九十个家庭在这份请愿书上签了字,请愿书也已被寄给宾夕法尼亚州的教育部官员,包括教育部部长Noe Ortega以及费城学区的主管Dr. William Hite。
Lin's son, who is not yet eligible to be vaccinated, has trouble keeping his mask on due to his disabilities. Many special needs children like Lin's son have issues with textures and fabrics, and do not understand why the uncomfortable mask needs to be worn. Other parents of Philadelphia School District children shared the same concerns as Lin, along with other frustrations happening within Philadelphia schools. Lin, who co-founded the Chinatown Disability Advocacy Project 6 years ago, took initiative to compile a list of concerns signed by over 290 families, and what they would like to see changed as a response, and sent it to Pennsylvania education officials such as Secretary of Education Noe Ortega and Philadelphia School District Superintendent Dr. William Hite.
费城华裔家长对送孩子回到教室上课持更小心谨慎的态度
林女士反复地听到费城地区的家长们提出担忧,所以她有了递交请愿书的想法。华埠残障人士维权项目项目是由残障儿童的移民父母组成的,同时也有一些为费城地区的残障人士争取包容与正义的倡导者和政府伙伴参与到其中。
Lin came up with the idea for the letter after hearing repetitive concerns from fellow parents across Philadelphia. The organization is made of immigrant parents of children with disabilities as well as advocates and governmental partners fighting for inclusion and justice for people with disabilities in the Philadelphia area.
"家长们有许多意见,势不可挡。"林女士说,"在我们的微信群聊里,许多家庭和父母都有着同样的担忧,但却不知道如何为自己发声。这些家长中也包括了健康孩子的父母,但他们对安全风险的担忧以及关注程度并不比其他家长少。"
"The voices were just overwhelming," says Lin, "So many of our families and parents in our WeChat group share the same concerns and didn't know how to voice themselves. These parents include parents of kids without disabilities but they're no less concerned than others about the risk."
经过数个小时的调查研究,林女士从学生的家长处收集了一系列问题,起草了请愿书并寄给教育部官员,期望能得到回复。
Compiling hours of research and concerns from parents of all students, Lin drafted the letter and sent it to officials, hopeful for a response.
请愿书呼吁教育部代表对线下的面对面授课提出更安全更严格的要求,例如,对无症状的学生及教职工进行一周一次的核酸检测,学校与家长之间要有更清晰的交流,以及最重要的是能提供一个比费城虚拟学院(Philadelphia Virtual Academy)更好的教学方案(费城虚拟学院是目前费城地区唯一替代面对面授课的教学项目)。
The letter pleaded with education representatives for safer and stricter requirements for in-person learning such as weekly testing for asymptomatic students and faculty, clearer communication between schools and district parents, and most importantly a better alternative to the Philadelphia Virtual Academy, Philadelphia's only alternative to in-person instruction.
费城虚拟学院(Philadelphia Virtual Academy)为学龄儿童提供免费线上教学
费城虚拟学院成立于2013年,旨在为6-12年级的学生提供免费的、可替代面对面授课的教育。加入该教育项目的学生被视为自动放弃在费城公立学校中的名额,这样的情况对于"我们这样的家庭来说并不理想"。林女士指的是对不同步的线上学习有困难的学生家庭以及那些对全英文课程教育不熟悉的移民家庭。据林女士说,费城虚拟学院提供翻译服务,但是费城地区中无法流利使用英语的家庭依然依赖学校提供的双语咨询帮助。费城虚拟学院没有此类帮助。Statistical Atlas的一份图表显示,在费城有55.7%的中国人英语说得不好,这个比例甚至要高于越南人。
The Philadelphia Virtual Academy opened in 2013 as a cost-free alternative to in-person learning for grades 6-12. Enrolling in the program forfeits the student's spot in the Philadelphia public school and is "less than ideal for families like us," referring to families who have trouble following a fully asynchronous online format, and families of immigrants who are not familiar with the all-English curriculum, According to Lin, the Philadelphia Virtual Academy offers translation services, but families who do not speak fluent English rely on bilingual counseling assistants at their schools.

The Philadelphia Virtual Academy

does not have this type of support available. According to a chart by the Statistical Atlas, 55.7% of Chinese people in Philadelphia do not speak English very well, and the percentage is even larger for Vietnamese people.
费城虚拟学院自称为寻找优质在线教育的家庭服务,但在8月31日开学第一天便有许多家长抱怨注册状态处于非完成状态。另一方面,线下授课也出现了不少问题。林女士收到一些家长对交通问题的反馈,比如校车未接送学生或迟到一个小时接送,侵犯了学生的学习权益。
The Philadelphia Virtual Academy

, which claims to cater to families looking for quality online education, had parental complaints of incomplete enrollment status on the first day of school on August 31. For in-person schools, Lin heard complaints from parents regarding transportation issues like school buses failing to pick up students or arriving an hour late to do so, infringing of students' learning。
开学前两周的问题并不只限于交通。林女士的朋友十分失望地讲述了自家孩子的遭遇:在开学第二天,她被告知由于提供自闭症支持的教室的学生处于人数过多(16个)的状态,她有特殊需求的儿子要转学到另一所学校上课。根据宾州法律,每个提供自闭症支持的教室只能容纳八个学生。学校声称教室已满是因为现有学生选择参与宾州第66号法案,该法案允许家长、看护人和所有K-12学生在她们觉得自己没有获得应有的教育知识时选择重读疫情之前的年级水平。"这些问题原本都可以提前安排好并通知好相关的家庭。"林女士说。
The concerns about the first two weeks did not stop at transportation. A friend of Lin expressed dire frustration of being told on the second day of class her special needs son had to be transferred to another school due to the overpopulation of 16 students in the autistic support classroom. According to Pennsylvania regulations, only 8 students are to be in each classroom. The school changed the students' placement without even holding a meeting with families. The school claimed that the classroom was full because existing students opted to participate in Pennsylvania Act 66, which allows parents, caretakers, and all K-12 students to opt to repeat the previous grade level if they feel they did not obtain the educational knowledge due to the pandemic. "These are the kind of issues that could have been addressed and families notified way ahead of time," Lin said.
华埠残障人士维权项目(Chinatown Disability Advocacy Project)开会讨论相关事宜
由于没有收到学校董事会和当地官员的回复,林女士与其他家长越来越失望。尽管没有教育部官员做过回应,但费城卫生部的代理卫生专员Dr. Cheryl Bettigole阅读了这封信并联系了学区,建议每周进行两次无症状新冠病毒检测,专门针对不能戴口罩的学生。Dr. Bettigole说,如果这些学生因为残疾而无法耐受测试,"他们将不会被要求进行检测。"Bettigole保证,学生们的健康与安全都会被优先对待。
Lin as well as other parents have become increasingly frustrated over the lack of response from the school board and local officials in response to their letter. While no education officials have responded, the Philadelphia Department of Health's Acting Health Commissioner Dr. Cheryl Bettigole read the letter and reached out to the School District, recommending twice weekly asymptomatic testing in classrooms with specifically for students who cannot wear masks. Dr. Bettigole said that if these students are unable to tolerate testing due to their disability, "they would not be required to be tested if that were the case." Bettigole assured that the health and safety of students is being prioritized.
Mandy和华埠残障人士维权项目的联合创始人Anna Perng,与费城卫生部进行了跟进,担心费城作为一个"大量传播"的城市,在员工检测、疫苗接种和学年隔离政策方面缺乏透明度或沟通不足。虽然学区为希望在教育委员会会议上作证的家庭提供口译服务,但会议只以英语进行,因此家庭无法理解正在讨论或投票的内容。亚裔和移民家庭感到,在又一个关于受疫情影响的新学年的决策中,他们的意见仍然未被充分代表。
Mandy, and her co-founder of the Chinatown Disability Advocacy Project, Anna Perng, followed up with the Philadelphia Department of Health with concerns of Philadelphia as a city with "substantial transmission," and no transparency or little communications about staff testing, vaccinations, and quarantine policies for the school year. Although the District provides interpretation for families wishing to testify at Board of Education meetings, the meetings are conducted in English only so families are unable to understand what is being discussed or voted on. Asian and immigrant families feel significantly underrepresented in the decisions for yet another pandemic-filled school year.
当《海华都市报》联系费城学区主管Hite并提出这些问题的时候,我们未能收到回复,但我们从宾州教育部得到了回应。关于公立学校的安全问题,他们简单地提及到常见问答的网页,让我们到该网页去寻找关于保护健康方面脆弱的、高风险学生的问题及答案。
When Metro Chinese Weekly reached out to Superintendent Hite in regards to these concerns, we failed to receive a response. However, we did hear back from the Pennsylvania Department of Education who touched on the safety of public schools by simply referring us to their Frequently Asked Questions page regarding protecting medically fragile and higher risk students.
网页中写道:"为保护免疫力低下的学生,学校应当实施分层预防策略,例如要求佩戴口罩、促进疫苗接种、改善通风以及保持距离。"
The page said, "To protect immunocompromised students, schools should implement layered prevention strategies, such as requiring masks, promoting vaccination, improving ventilation, and physical distancing."
这就是说安全措施的执行仍然由各个学区自行决定,这也再次使林女士以及其他家长对于学区与家长之间关于安全措施的沟通不足而感到担忧。
This summarizes that it is still up to the individual school districts to implement safety measures, and once again raises Lin and other parents' concern about the lack of communication between the school district and parents regarding the safety measures put in place.
8月31日,宾夕法尼亚州代理卫生部长宣布,从2021年9月7日开始,宾州所有学校都将要求佩戴口罩进行面对面授课。许多家长和社区成员都觉得有点晚了,因为很多学校在该命令生效之前已经开学两个星期了。8月25日,费城学区宣布将要求所有学区职工接种新冠疫苗。虽然这些步骤都是在朝着降低不断上升的新冠确诊病例数量的方向迈进,但依旧无法安抚像林女士这样的家长,因为他们的孩子还不符合疫苗接种的条件,也无法在学校里长时间佩戴口罩。
On August 31, the acting Pennsylvania Secretary of Health announced that beginning September 7, 2021, all schools across the state would require a mask mandate for in-person learning. This comes a little too late according to many parents and community members, as many schools will already have been in session for two weeks before the order goes into effect. On August 25th, the Philadelphia School District announced that they will be requiring the Covid-19 vaccine for all district staff. While these steps are certainly headed in the direction of lowering the rising Covid-19 cases, it does not necessarily settle the nerves of parents like Lin whose children are not yet eligible for the vaccine and cannot wear a mask during the long school day.
随着学校开学以及确诊病例的上升,新学年将会是什么样,所有家长都在静观其变:费城学区是否能继续一周五天面对面授课的计划?费城虚拟学院能否继续为选择留在家里上课的学生提供可行的在线教育服务?
With schools now weeks underway and the virus continuing to rise, parents of all students are sitting back to see what is to come of the new school year. They will see if the Philadelphia School District is able to continue their plan of in-person instruction 5 days a week and if the Philadelphia Virtual Academy continues to serve as a viable online option for those who wish to remain at home.
---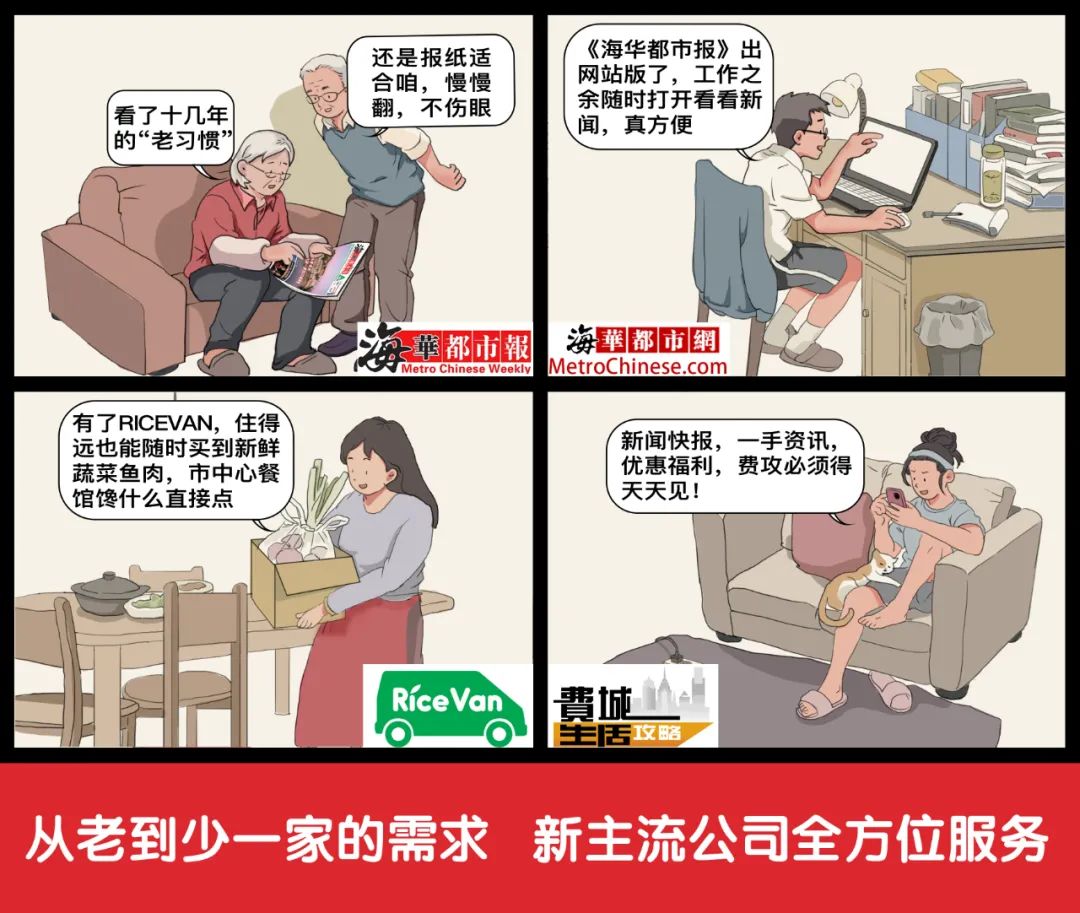 阅读原文
Copyright Disclaimer: The copyright of contents (including texts, images, videos and audios) posted above belong to the User who shared or the third-party website which the User shared from. If you found your copyright have been infringed, please send a DMCA takedown notice to
[email protected]
. For more detail of the source, please click on the button "Read Original Post" below. For other communications, please send to
[email protected]
.
版权声明:以上内容为用户推荐收藏至CareerEngine平台,其内容(含文字、图片、视频、音频等)及知识版权均属用户或用户转发自的第三方网站,如涉嫌侵权,请通知
[email protected]
进行信息删除。如需查看信息来源,请点击"查看原文"。如需洽谈其它事宜,请联系
[email protected]
。