香港活动 | Social Mixer with Comedy Show
Dear NYU Alumni and Friends,
It's
INTERNATIONAL CHICKEN WING DAY
on July 29 (

Thursday

).
Why not gather together to celebrate it at
Take Out Comedy
(

http://www.takeoutcomedy.com/site/

) with some wings, drinks and a Comedy show.
7:00PM-8:00PM: Food and Drinks Served
8:00PM-9:00PM: Comedy Show
Price: HKD400/person (i
ncludes c
omedy sho
w; c
hicken wings, wines and beers
)
Performers: Jami Gong; Steve Lee; Maitreyi Karanth; Pete Grella
Tickets are non-refundable, please purchase your tickets directly with
Elisa Skilton (STERN '03), Vice President & Events (Social) Chair, NYU Alumni Club in Hong Kong
. You can send the payment directly via Payme using Elisa's phone number 93508829, or get in touch with her via [email protected] if you prefer to pay in another format.
By registering to this event, you are acknowledging that an inherent risk of exposure to COVID-19 exists in any public place where people are present. By attending this event, you and any guests voluntarily assume all risks related to exposure to COVID-19 and agree not to hold New York University (NYU) or any of its affiliates, directors, officers, employees, or volunteers liable for any illness or injury.
We look forward to seeing you at this event!
NYU Alumni Club in Hong Kong
---
纽约大学(New York University,NYU)
成立于1831年,是美国私立名校之一,其

提倡Global Network University理念,
拥有纽约、上海、阿布扎比三大校区和十多个学习中心分布全球各地。
纽约大学校友会(NYU Alumni Club)
旨在服务纽约大学毕业校友,会定期组织社交活动和主题讲座,努力促进校友之间的联系与合作。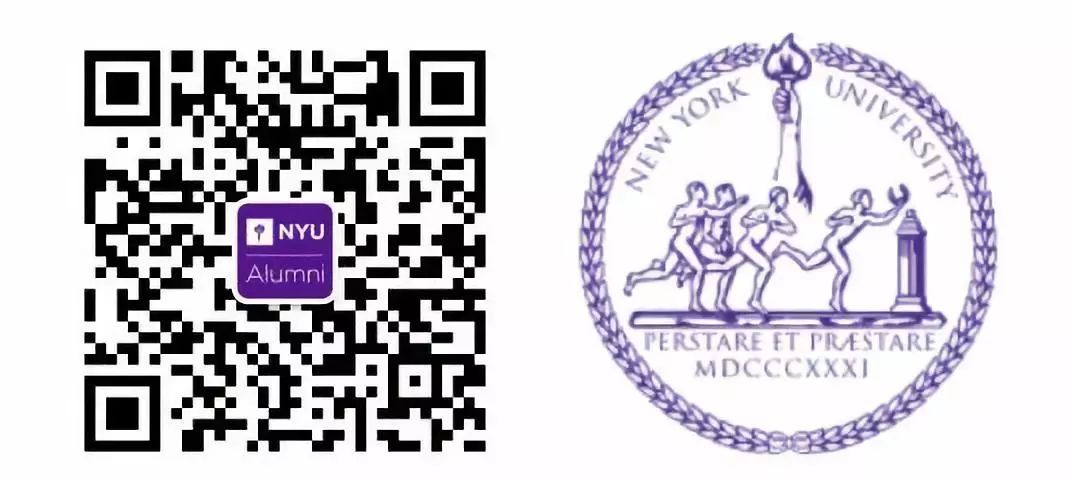 纽约大学校训——

坚持不懈,超越群伦


(拉丁语原文为Perstare et Praestare)
阅读原文
校友
纽约大学
香港
00 PM
this event
Copyright Disclaimer: The copyright of contents (including texts, images, videos and audios) posted above belong to the User who shared or the third-party website which the User shared from. If you found your copyright have been infringed, please send a DMCA takedown notice to
[email protected]
. For more detail of the source, please click on the button "Read Original Post" below. For other communications, please send to
[email protected]
.
版权声明:以上内容为用户推荐收藏至CareerEngine平台,其内容(含文字、图片、视频、音频等)及知识版权均属用户或用户转发自的第三方网站,如涉嫌侵权,请通知
[email protected]
进行信息删除。如需查看信息来源,请点击"查看原文"。如需洽谈其它事宜,请联系
[email protected]
。