【精选SDE岗位】VMware、Uber、Cadent等公司最新职位发布!
职位:Junior Software Engineer - Advanced Development Center
公司网站:https://www.vmware.com/
Pursuing or completed university degree in Computer Science or equivalent

Good knowledge of OOP and any of the following: Java / C++ / Python / Go

Good understanding of core computer science fundamentals as algorithms, data structures, operating systems, distributed systems, and multi-threaded programming

Ability to work independently on assignments as well as a part of a distributed team

Flexibility in learning new programming languages, frameworks, and tool
https://careers.vmware.com/main/jobs/R2108030?lang=en-us
职位:Research Engineer Intern
公司网站:https://www.uber.com/
Actively pursuing a Masters or Ph.D. program in computer science with a specialization in ML, or in statistics, or in a related field

Experience with ML frameworks such as PyTorch and TensorFlow
Preferred Qualifications:
Enrolled in a Ph.D. program

Expertise in deep learning, probabilistic machine learning, or statistics

Programming experience one or more application or systems languages (Go, Python, Ruby, Java, C/C++, etc)

Experience with enterprise infrastructure tools such as Spark, Hive, Kafka, Cassandra, Docker

Software engineering experience through previous internships, work experience, coding competitions, and/or publications

Ability to innovate, as shown by software artifacts or publications

Proven ability to communicate technical knowledge to a business audience
https://university-uber.icims.com/jobs/100691/job?mobile=false&width=1030&height=500&bga=true&needsRedirect=false&jan1offset=480&jun1offset=480
职位:Back End Engineer Intern
公司网站:http://www.cadent.tv
A rising senior pursuing a bachelor's degree in Computer Science at a college or university

Able to commit 40 hours/week from June 7th – August 13th

Excellent verbal and written communicators

Self-motivated with a desire to learn from a rapidly growing company

Confident to take initiative and collaborate with teammates

Not afraid to speak up and asks for insight or guidance on assigned tasks

Excellent problem-solving skills

Familiar with Agile methodologies

Frameworks: RESTful API Interfaces, .NET Core (3.1.x), Entity Framework, xUnit

Tools: You'll be working with the latest stuff; Git, Resharper, Visual Studio, Docker, and Amazon Web Services. 
https://www.linkedin.com/jobs/view/back-end-engineer-intern-at-cadent-2546777908?refId=cUJ3HEok%2FrPtSv%2BgWMj3TA%3D%3D&trackingId=d1UqBIRCUjxSKInXMSyRcg%3D%3D&position=21&pageNum=0&trk=public_jobs_job-result-card_result-card_full-click
职位:2021 Intern- Cloud Security Researcher Intern
公司网站:

http://www.adobe.com
Enrolled in BS/MS/PhD in Computer Science, Engineering or a related discipline

Strong security background or an interest in software security.

Strong knowledge of cloud computing stacks : SaaS, PaaS, IaaS

Strong knowledge of public cloud services platforms including Amazon Web Services (AWS) and Microsoft Azure, with a security mindset.

Thorough understanding of networking concepts and Internet protocols

Solid background in Linux and Windows

Experience in automation and scripting (Python, Java, shell scripts)

Knowledge of emerging threats, mitigations and security industry trends.

Self motivated and results oriented with excellent interpersonal and communication skills

This internship opportunity is based out of San Jose and anticipated to be for up to 12 weeks.
https://adobe.wd5.myworkdayjobs.com/en-US/external_university/job/San-Jose/XMLNAME-2021-Intern--Cloud-Security-Researcher-Intern_R101694
职位:Embedded Engineering Intern - AI
公司网站:http://www.nvidia.com
You are pursuing a PhD, MS, or BS in Computer Science or related field or equivalent experience

Proven experience working with at least one of the deep learning frameworks and programming languages such as Python, C++

Previous ROS background and PyTorch experience is a plus

Self-driven, motivated and enthusiastic to work on state-of-art machine learning tools
Ways to stand out from the crowd:
Strong self-initiative, interpersonal skills, and resourcefulness with new technology

Excellent problem solving and partnership
https://nvidia.wd5.myworkdayjobs.com/en-US/UniversityJobs/job/US-CA-Remote/Embedded-Engineering-Intern---AI_JR1938752-2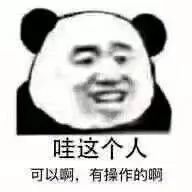 依托硅谷顶尖科技公司资深工程师教师资源,针对华人学生面试短板,打造精悍高效、高技术含量且紧贴面试趋势的求职辅导课程,帮助学员提高硬核能力、熟知面试技巧,拓展职场人脉,从而进入硅谷顶尖科技公司。
专业团队,经验打造,助你全面提升求职准备效率,短时间内
迅速提升面试能力!
Copyright Disclaimer: The copyright of contents (including texts, images, videos and audios) posted above belong to the User who shared or the third-party website which the User shared from. If you found your copyright have been infringed, please send a DMCA takedown notice to
[email protected]
. For more detail of the source, please click on the button "Read Original Post" below. For other communications, please send to
[email protected]
.
版权声明:以上内容为用户推荐收藏至CareerEngine平台,其内容(含文字、图片、视频、音频等)及知识版权均属用户或用户转发自的第三方网站,如涉嫌侵权,请通知
[email protected]
进行信息删除。如需查看信息来源,请点击"查看原文"。如需洽谈其它事宜,请联系
[email protected]
。