TCFA Event:2021 Investment Outlook Seminar
长按二维码关注我们
花街辣妈团是一群在华尔街工作的已婚已育妇女同志们所创立的公众号,目标是不端不装地解说金融投资财税知识,篇篇精华,有干货,有思考,不跟风,敬请关注。
以下文章转自公众号 TCFA (The Chinese Finance Association)
TCFA Event: 2021 Investment Outlook Seminar

TCFA Event:
2021 Investment Outlook Seminar
Time: 8:00-9:30pm EST, February 6
随着企业债利差进一步收紧,
信用市场
会酝酿着风险吗?

最近疯狂的
GameStop
现象会引起
股票投资生态、
"Social Investing"
的投资环境下会带来哪些新的
投资机会
呢?
TCFA请来三位资深的投资专家对这些问题进行一一探讨。
With a gradual vaccine rollout and reopening of the economy, 2021 certainly represents a year of hope after the pandemic in 2020. The financial market performance over the past year surely built in this optimism with S&P 500 index up over 16% in 2020 and bond yields rising from the bottom.
Against this backdrop, what are the investment opportunities and risks in 2021? When will the Fed start taper its bond purchase program? As credit spreads dipped below its pre-pandemic levels, are there any risks in the credit market?
Will the GameStop phenomenon lead to a change on the ecosystem of stock investing? What are the investment opportunities under the environment of "social investing"? And what is the implication on investment funds' risk management and regulation?
At this TCFA event, we invite three senior investment professionals to help address these questions and concerns.

Guanghua Gao is Co-founder and a Director of QED Alpha Capital Inc. Dr. Gao has over 20+ years of experience in quantitative equity trading, risk models, and portfolio optimization. In addition, Dr. Gao has extensive experience in high frequency electronic market-making. Dr. Gao started his quant trading career in 1998, with Caxton/ART, one of the pioneers in quantitative equity trading. Later on, Dr. Gao worked as a senior trader with BAML's QSA group, which engaged in prop/HFMM/OMM and handled retail order flows. Dr. Gao graduated from USTC and received his PhD in Physics from Caltech.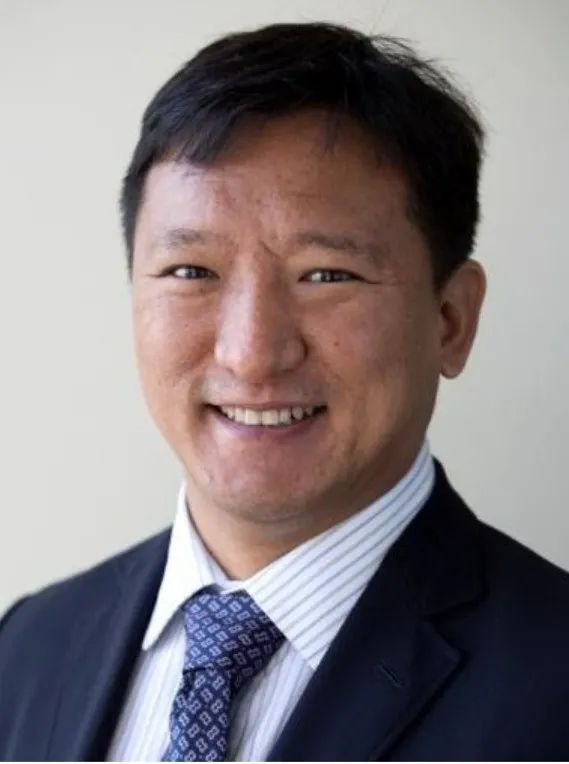 Michael Ning
, CFA, Ph.D Michael is a Managing Director at MacKay Shields, and a portfolio manager of Mackay Flexible Income Fund and High Yield ETF (HYLD). Prior to joining MacKay Shields, Mr. Ning was the Chief Investment Officer of PhaseCapital. Prior to joining PhaseCapital, he was a portfolio manager of First Eagle's Multi-Asset Absolute Return and Tail Hedge strategies. Prior to joining First Eagle, Dr. Ning was a portfolio manager and Director of Research for Absolute Return and Credit Strategies at AllianceBernstein. Before joining AllianceBernstein in 2004, Dr. Ning spent 7 years at Citigroup as a senior research analyst. He has expertise in the research, development and management of trading strategies across credit, equity, rates and currencies. Dr. Ning received his PhD from Oxford University. He holds the Chartered Financial Analyst (CFA) designation. Dr. Ning is an adjunct professor at Fordham University and Baruch College, teaching machine learning and quantitative finance.
Steve Xia
has close to 20 years of quant investing and asset allocation experience. Steve is currently a Senior Managing Director at Guardian Life responsible for the Quant, ALM and Investment Analytics functions. He is also a Professor of the Practice of Finance at Brandeis University. Steve worked for Fidelity Investment and Vanguard holding executive roles in active asset allocation and quant fixed income before joining Guardian. Steve graduated from MIT with a PhD in Engineering and is a CFA charter holder.
Henry Mo
is a managing director and the chief economist at AIG. Previously, Dr. Mo worked as a director and senior economist at Credit Suisse and a research assistant at the National Bureau of Economic Research (NBER). Dr. Mo is an adjunct professor at Columbia University and has also done MS, DBA, EMBA and executive teaching at a number of institutions in both the US and China. Dr. Mo received both his MPhil and PhD in Economics from the Graduate School and University Center, City University of New York. Dr. Mo is a CFA charter holder, a member of Council for Asset and Investment Management at The Institute of International Finance (IIF), and the former President of The Chinese Finance Association (TCFA).
This event is for TCFA members only.
(本次活动仅限于全美华人金融协会会员)
Seats for this virtual conference are limited (500 Zoom limit). Please register ASAP!

If you are a TCFA member, please register at the link below. We will email you the conference link a day before the event.

如果您已经是TCFA会员,请用以下二维码报名参加。







If you are not a TCFA member, we welcome you to become our members. As a TCFA member, you will receive TCFA newsletters about the events of the organization, get price discounts and registration discounts and registration priority in most events. TCFA will post job information provided by our members and sponsors (our sponsors include some top headhunter firms in the US and leading financial institutions in China and the US). To apply, please follow the link below and pay the lifetime membership fee of $40.

如果您还不是TCFA会员,欢迎您加入我们。请先到以下二维码登记入会,缴纳$40美元即可成为终身会员,享受TCFA为您提供的各项精彩活动和服务。

TCFA (The Chinese Finance Association)全美华人金融协会是美国最大的华人金融组织。在全球有超过14个分部和7000多名会员。



重
要提示:
注册会员后请用第一个二维码登记
参加周六的讨论会。
I
mportant:
After you register as a TCFA member, please also
r
e
gister for the event using the link in section 1.

本文内容和讲座活动全部由TCFA全美华人金融协会提供和举办,和本公众号观点无关。
本公众号竭力确保所提供的信息准确无误,但不保证此类信息的准确性、完整性和时效性。本公众号所提供的所有信息和相关产品,不论是何种性质,都不应视为在建议、诱导或鼓励公众买卖任何股份、股票期权、相似金融产品或其他任何金融工具。不论用户如何使用本公众号提供的信息和相关产品,或是根据这些信息做出了有关买卖股份、股票期权和其他相似金融产品的何种决定,用户必须独自承担责任。本公众号提供的任何信息均不构成针对个人的投资建议,也不构成任何法律、会计、税务或其他专业建议。本文部分图片来自网络。文字版权属于作者,未经许可,请勿转载!谢谢合作。
The content hereis provided as general information only and should not be construed as a recommendation to buy or sell any security or financial instrument, or to participate in any particular trading or investment strategy. All material presented herein is believed to be reliable but we makes no representation as to, or accepts any responsibility or liability for, the accuracy or completeness of the information containedherein or any decision made or action taken by you or any third party in reliance upon the data. The investments discussed here may be unsuitable for some investors depending on their specific investment objectives and financialposition. PAST PERFORMANCE DOES NOT GUARANTEE FUTURE RESULTS.
Copyright Disclaimer: The copyright of contents (including texts, images, videos and audios) posted above belong to the User who shared or the third-party website which the User shared from. If you found your copyright have been infringed, please send a DMCA takedown notice to
[email protected]
. For more detail of the source, please click on the button "Read Original Post" below. For other communications, please send to
[email protected]
.
版权声明:以上内容为用户推荐收藏至CareerEngine平台,其内容(含文字、图片、视频、音频等)及知识版权均属用户或用户转发自的第三方网站,如涉嫌侵权,请通知
[email protected]
进行信息删除。如需查看信息来源,请点击"查看原文"。如需洽谈其它事宜,请联系
[email protected]
。