Do you remember your favorite teacher?
10th September, today is Chinese Teachers' Day.
President Xi Jinping, has sent greetings to teachers and workers in education circles across the country ahead of China's Teachers' Day that falls on Sept 10.
In Chinese history,there were many different date to celebrate Teachers' Day. Until the year of 1985, government claimed that 10th Semtember was the certain date as Teachers' day.
On the other hand, September is also the month of new academic year. In the first week of new semester, students can express their thanks to respected teacher.
In addition, in different countries, the date and ways to celebrate Teachers' day are different. Now, let us to see how other countries celebrate this special day.
World Teachers' Day, also known as International Teachers Day, is an international day held annually on October 5.
Established in 1994, it commemorates the signing of the 1966 UNESCO/ILO Recommendation concerning the Status of Teachers, which is a standard-setting instrument that addresses the status and situations of teachers around the world.
This recommendation outlines standards relating to education personnel policy, recruitment, and initial training as well as the continuing education of teachers, their employment, and working conditions. World Teachers' Day aims to focus on "appreciating, assessing and improving the educators of the world" and to provide an opportunity to consider issues related to teachers and teaching.
Teachers' Day
in different countries
Date: 5th October
On 5th October, along with over 100 countries around the world, the Canadian Teachers' Federation and its member organisations across the country celebrate World Teachers' Day through a public awareness campaign that highlights the contributions of the teaching profession.
Date: National Teachers' Day is on Tuesday during Teacher Appreciation Week, which takes place in the first full week of May.
The National Education Association (NEA) describes National Teacher Day as "a day for honoring teachers and recognizing the lasting contributions they make to our lives".
The NEA gives a history of National Teachers' Day: The origins of Teachers' Day are murky. Around 1944, a Wisconsin teacher named Ryan Krug began corresponding with political and education leaders about the need for a national day to honor teachers. Mattie Whyte Woodridge (1909-1999), an educator from Helena, Arkansas wrote to Eleanor Roosevelt, who in 1953 persuaded the 81st Congress to proclaim a National Teachers' Day.
NEA along with its Kansas and Indiana state affiliates and the Dodge City, Kansas local NEA branch lobbied Congress to create a national day celebrating teachers. Congress declared 7 March 1980 as National Teachers' Day for that year only.
The NEA and its affiliates continued to observe Teachers' Day on the first Tuesday in March until 1985, when the National PTA established Teacher Appreciation Week in the first full week of May. The NEA Representative Assembly then voted to make the Tuesday of that week National Teachers' Day.
Originally Teachers' day in South Korea was started by a group of Red Cross youth team members who visited their sick ex-teachers in hospitals. Originally its date was 26 May. But since 1965, its date has been 15 May, Sejong the Great's birthday.
The national celebration ceremony was stopped between 1973 and 1982, but it resumed after that.In 1982, it was revived again to create a climate that honors its mentor. On the day, teachers are usually presented with carnations by their students and ex-students. It is illegal to present carnations to public school teachers under the anti-graft law.
Date:First Friday of September
This is an official school holiday. Celebrations are normally conducted the day before, where students usually get half a day off. In some schools, students will put on performances to entertain and honour their teachers. Before 2011, Teacher's day was originally the First day for September.
Adopted as Teachers' Day, in spoken Thai language "Wan Kru", by a resolution of the government on 21 November 1956. The first Teachers' Day was held in 1957. 16th January marks the enactment of the Teachers Act, Buddhist Era 2488 (1945), which was published in the Government Gazette on 16 January 1945, and came into force 60 days later. Most Thai schools close for the day to give their teachers a break during the long second term.
Many international schools do not, although they may hold celebrations to honour their teaching staff. The celebrations usually include giving small jasmine floral wreaths to their teachers and doing performances for teachers. This is an important holiday for Thais as teachers are held in high regard in Thailand. Most celebrations are at the schools and there are very few public or official commemorations.
来源:中国日报英文版、维基百科,
图片来源于网络,如侵删
点击下方图片,了解留学杂志↓↓↓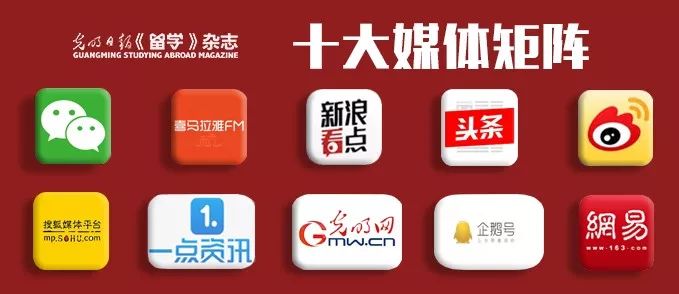 读者热线:400-803-1977
商务合作WeChat:zuiyaojing
关注留学行业最新消息
客观深入报道行业事件
提供有价值的优质服务
想你所想 为你而来
入驻光明网、网易、腾讯、今日头条、一点资讯等各大平台
阅读原文
Copyright Disclaimer: The copyright of contents (including texts, images, videos and audios) posted above belong to the User who shared or the third-party website which the User shared from. If you found your copyright have been infringed, please send a DMCA takedown notice to
[email protected]
. For more detail of the source, please click on the button "Read Original Post" below. For other communications, please send to
[email protected]
.
版权声明:以上内容为用户推荐收藏至CareerEngine平台,其内容(含文字、图片、视频、音频等)及知识版权均属用户或用户转发自的第三方网站,如涉嫌侵权,请通知
[email protected]
进行信息删除。如需查看信息来源,请点击"查看原文"。如需洽谈其它事宜,请联系
[email protected]
。